Comments off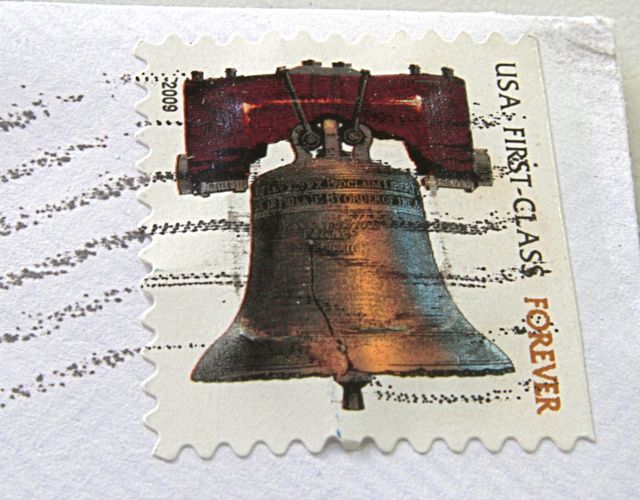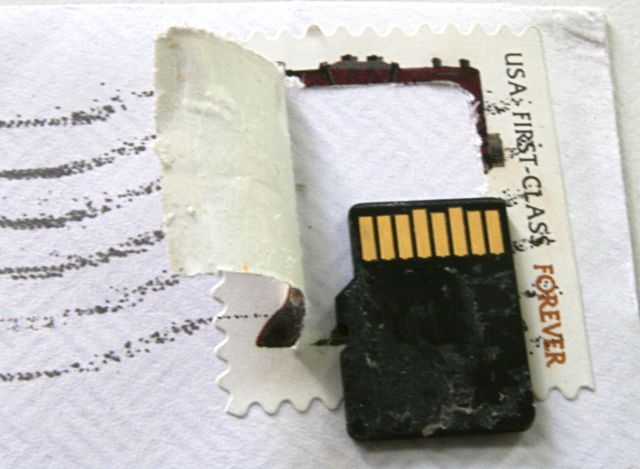 For fun, this letter was mailed with a MicroSD card under the stamp. The card was loaded with files and MD5 hashed – the hashes verified when it was delivered.
In addition to the chip not being damaged, even the post mark seemed to work against the small "bump" in the stamp.
Chances are probably good that regular SD chips could be mailed under larger, commemorative stamps.